Five Things to Know about ANCORE Pro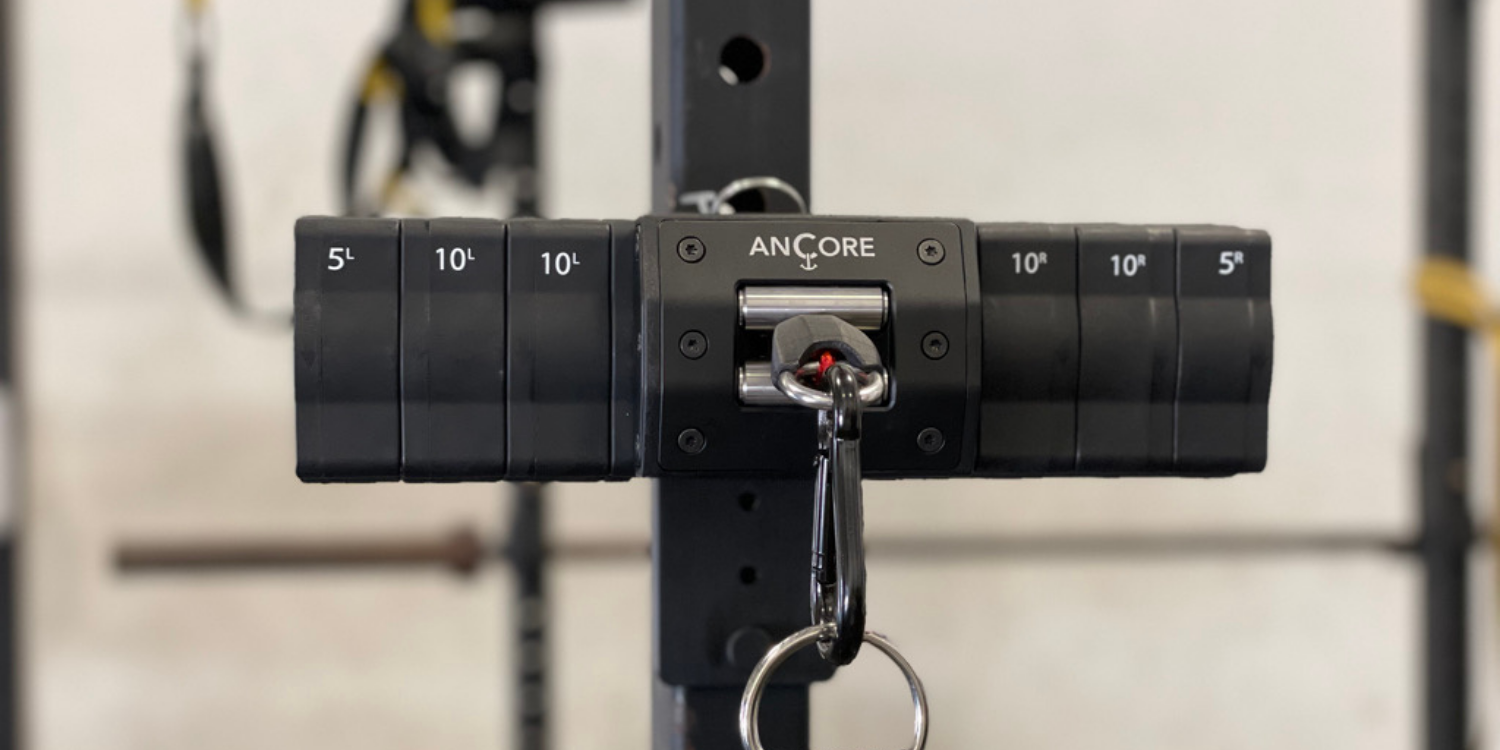 It has been more than a year since the launch of the first-generation ANCORE. During that period, our team continually innovated by listening to our customers' feedback. With the simple start of "what-ifs," our product team went back to the drawing board to build out a next-generation cable training system that enables those training at the highest level to do so without compromising space or performance quality. So, what is different about the ANCORE Pro? To summarize, the ANCORE Pro comes with five fresh improvements that meet our mission of enabling athletes of all kinds to train without limits.
1. Redesigned Resistance Plates 
Our first-generation Resistance Plates were a breakthrough in fine-tuning the resistance of the ANCORE in the easiest, no-brainer way. Knowing that these Resistance Plates are just as critical to the training experience as the base unit itself, we reimagined ways that the internal components can work together to increase durability and precision when adjusting resistance. The first-ever redesigned Resistance Plates are now available with the ANCORE Pro and ANCORE to allow athletes to train at the highest level again, again, and again.
2. Machined-Metal Face 
The machined-metal face has a commercial-grade construction to withstand the high-performance environments where our customers train. The new anodized machined-metal faceplate is twice the hardness of steel and takes durability to the next level. The metal face also securely fastens the roller guidance system that is the bread and butter of the new ANCORE Pro. 
3. Roller Guidance System 
The roller guidance system is at the heart of our smoothest-ever training experience. The rollers are installed on all four sides of the ANCORE Pro, allowing a secure gateway for the cable to exit and enabling athletes to train in all planes of movement. The smooth stainless-steel roller surface with high-velocity ball bearings promises longevity while offering the best cable training experience to date. 
4. High-Performance Training Cable  
We changed our cable to a smaller diameter line with a Dyneema® core and a polyester twill cover. The 2.8mm cable has a tensile strength of 1,250 pounds with extremely low stretch. This new, smaller cable allows the ANCORE Pro to minimize friction while guaranteeing maximum durability for high-performance training. 
5. Printed Plates and Laser Etched Logo 
Finally, the laser etching on the machined-metal faceplate provides a clear direction for orienting the ANCORE Pro. Additionally, each plate has a permanent pad print to indicate which side of the ANCORE Pro the plate should be attached. 
The ANCORE Pro is the culmination of hard work by the ANCORE team and a testament to our community's dedication. ANCORE Pro is truly a cable trainer built to meet the needs of the modern athlete.
---